Valley Glen
Valley Glen is a community on the southeastern portion of the San Fernando Valley bordered by Van Nuys to the north, North Hollywood to the east, Sherman Oaks to the south and Hazletine Avenue to the west. Until 1998 the area was simply considered part of Van Nuys, with the eastern section being a part of North Hollywood.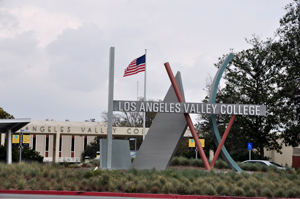 Points of Interest
Los Angeles Valley College
Los Angeles Valley College was founded in 1949, and has an enrollment today of 16,000 students. Los Angeles Valley College is the center of influence for education, personal development, lifelong learning, cultural activities, and career training in the San Fernando Valley. LAVC offers classes in more than 75 academic disciplines, as well as certificates in 60 vocational fields, to help students reach their educational goals. LAVC is now in the midst of a decade-long, physical revitalization process made possible by the passage of Propositions A, AA, and 47. Dr. Tyree Wieder, Ed.D. is President of Los Angeles Valley College.



Great Wall of Los Angeles
The Great Wall of Los Angeles, the world's longest mural (2754 feet) can be found along the L.A. River/Tujunga Wash flood control by Grant High School. Begun in 1974 by San Fernando Valley native, Dr. Judith Baca, Founder and Artistic Director for Social and Public Art Resource Center (SPARC), it was painted over five summers by mostly at risk youths between the ages of 14 and 21 to help beautify and restore the river. The Great Wall is a landmark pictorial representation of the history of ethnic peoples of California from prehistoric times to the 1950's. Production of the Great Wall has involved the support of many government agencies, community organizations, businesses, corporations, foundations, and individuals. With accompanying park and bike trails, the Great Wall hosts thousands of visitors every year.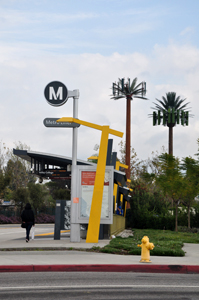 Restaurants
Public Schools
Studio City public schools are zoned to the
Los Angeles Unified School District
.
View test scores here, and here.
Erwin Street Elementary School
Monlux Elementary School
Kittridge Street Elementary School
James Madison Middle School
Millikan Middle School
Ulysses S. Grant High School.
Private Schools
Community Statistics
People

Population: 45,895
Median Age: 34.2
Married: 53.03%
Single: 46.97%
Average Household Size: 2.83 people
Median Household Income: $37,962
Housing

Median Home Age: 41 Years
Median Home Cost: $520,800
Home Appreciation: -24.40%
Homes Owned: 35.28%
Property Tax Rate: $8.38
Climate

Rainfall (in.): 15.9
Precipitation Days: 28
Sunny Days: 286
Elevation: 700 ft.
Education

School Expenditure per Student: $5,365
Pupil/Teacher Ration: 20
High School Grads: 69.64%
2 Yr. College Grads: 6.01%
4 Yr. College Grads: 15.66%
Graduate Degrees: 9.19%
Voting

Democrat: 63.102%
Republican: 35.598%
Independent Other: .282%
Independent Liberal: .409%
Independent Conservatives: .609%